English Heritage sites near Aylesbury Parish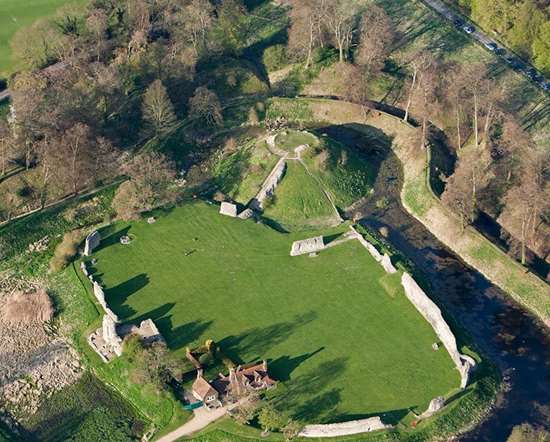 BERKHAMSTED CASTLE
12 miles from Aylesbury Parish
Visit the substantial remains of a strong and important motte and bailey castle dating from the 11th to 13th centuries, with surrounding walls, ditches and earthworks.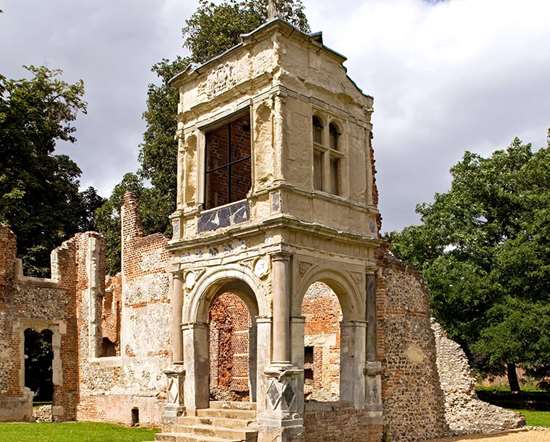 OLD GORHAMBURY HOUSE
19 miles from Aylesbury Parish
The remains of a once immense mansion built in 1563-8 by Sir Nicholas Bacon, Queen Elizabeth's Lord Keeper and visited by the queen on at least four occasions.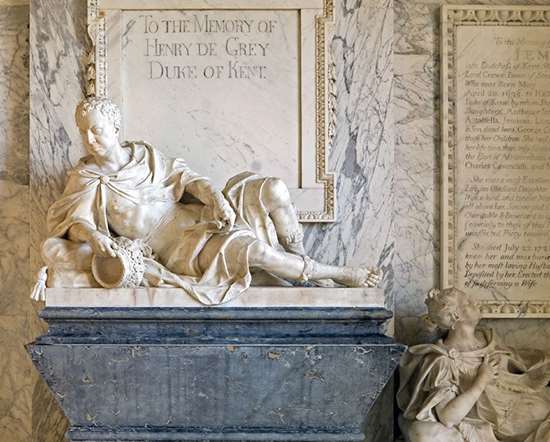 DE GREY MAUSOLEUM, FLITTON
20 miles from Aylesbury Parish
Among the largest sepulchral chapels attached to any English church, this cruciform mausoleum houses a remarkable sequence of 17 sculpted and effigied monuments.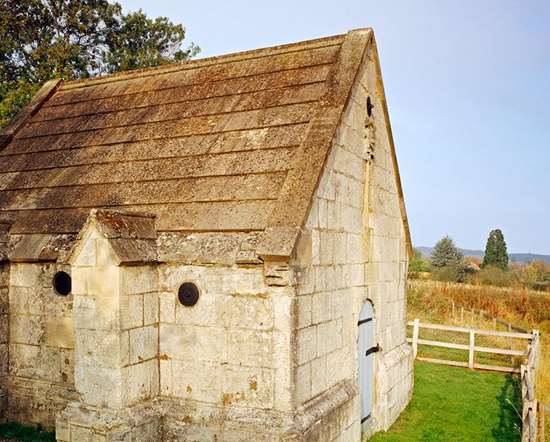 NORTH HINKSEY CONDUIT HOUSE
20 miles from Aylesbury Parish
Roofed conduit for Oxford's first water mains, constructed during the early 17th century.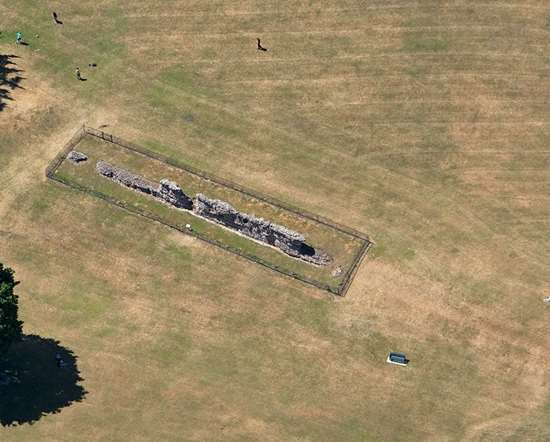 ROMAN WALL OF ST ALBANS
21 miles from Aylesbury Parish
A section of the two-mile long wall built between AD 265 and 270 to defend the Roman city of Verulamium: including the foundations of towers and the London Gate.
HOUGHTON HOUSE
21 miles from Aylesbury Parish
Houghton House today is the shell of a 17th century mansion commanding magnificent views, reputedly the inspiration for the 'House Beautiful' in John Bunyan's Pilgrim's Progress.
---
Churches in Aylesbury Parish
Church of the Good Shepherd

Churchill Avenue Aylesbury
(01296) 398557
http://www.cgschurch.org.uk


An informal, evangelical, Anglican church set in a postwar housing estate.

Family / All-Age / Communion Services, Creche room, Sunday School & Youth Group.
The creche room is at the rear of the church, with a view of the church service through soundproof windows,
Sound from the service is fed through to speakers, so parents using this facility can still be part of the service.

Disabled Access/Toilet Facilities, On Site Car Park, Kitchen, Large Hall, Conference Lounge.

See our website for more detailed information.
Church of the Holy Spirit

Camborne Avenue Aylesbury
(01296) 394759
http://www.holyspiritbedgrove.org


As an evangelical church we embrace the New Wine vision of being "alive with the joy of knowing and worshipping Jesus Christ, and equipped to live out and proclaim His Kingdom in the love of God the Father, and in the power and gifts of the Holy Spirit." We are passionate to find new ways to serve the community in which we live.

Holy Trinity Aylesbury

Walton Street Aylesbury
(01296) 398110
http://www.htaylesbury.org


A lively evangelical church of all ages and backgrounds linked to the New Wine network. Alongside a wide range of Sunday and whole church events, a majority of our members belong to small groups meeting weekly in homes or online, for fellowship, prayer, Bible based discussion and ministry.
St Mary's Church, Aylesbury

St Mary's Square Aylesbury
(01296) 437641
http://www.aylesburystmary.org.uk/


St Mary the Virgin is in the Parish of Aylesbury. Other churches are St. Peter's in Quarrendon. The Church of Fairford Leys and the Church on Berryfields are ecumenical partnership churches in the parish.

St Mary's stands in the centre of Aylesbury, and due to its position on a small hill, is among the tallest and most visible buildings in the town, being visible across the entire Vale. St. Mary's Church is the Parish Church for Aylesbury and also the County Church for Buckinghamshire. As a result we host many civic events during the course of the year. The Rector is traditionally the chaplain to the Town Mayor of Aylesbury.

We pride ourselves as a church with its doors open to visitors seven days a week. We house a small Cafe which sells teas, coffees, cakes and hot foods Monday to Friday. We are also the venue for the Thursday Lunchtime Concerts that have taken place here for over thirty years. There is usually a Said Eucharist Service every Tuesday during the week at Midday.

St. Mary's Church is in the modern catholic tradition. This means that we celebrate the Eucharist as our principal service, wearing vestments and using incense when appropriate. We have a full choir who are affiliated to the Royal School of Church Music. Our repertoire is broad, enjoying modern and traditional hymns and music. We are a very welcoming church, most especially for your young children. We believe very strongly that our worship is for all, and our toddlers enjoy their space within the main body of the church! We have a thriving Sunday School and of course opportunities for all our members to assist with serving.

St. Mary's is the proud home to a gifted and much-awarded team of bell ringers, who offer bells for all major services. We are a very diverse community, with an increasing population from many countries and cultures from around the world, most notably Zimbabwe!
St Peter's Church, Aylesbury

Coventon Road Aylesbury
(01296) 489717
http://www.stpa.life


Maybe you've got questions about life, faith and the world? Come and explore them with us. On Sundays we share breakfast together, with a time for singing songs to God, a talk / message based on a passage from the Bible, and a prayer activity. During the week there are a growing number of activities, including a Community Cafe, a Community Garden for growing and sharing fruit and veg, a Foodbank, and free Fitness classes for local residents. This coming year we will run Marriage and Alpha courses, as well as Workshops on how to cook and eat healthily on a budget.</span>


We would love to welcome you, so let us know if you are thinking of coming. If it's your first time in church, we can look out for you, or meet you outside the door.

Our vision is to see people experience WHOLENESS through living full and fearless lives with the HOPE that Jesus brings - for today, and for the future.

St Peter's is a growing, vibrant church in the heart of Quarrendon & Meadowcroft, with a passion for the community estate it exists for.

---
Pubs in Aylesbury Parish
Aristocrat

1 Wendover Road, Aylesbury, HP21 7SZ
(01296) 415366
aristocrataylesbury.com/


Popular social pub with a small outside drinking area, and a large extension. Live music and sports TV is very much the pubs main focus. Small council run car park (free in evenings) immediately outside pub. Locally valued therefore listed...
Aylesbury Tennis, Squash & Racketball Club

The County Ground, Wendover Road, Aylesbury, HP21 9NJ
(01296) 398230
aylesburytennisandsquash.com/social/


New bar and club lounge for Tennis, Squash and Raquetball Club. Social membership costs £20 a year. Occasional guest beers.
Bricklayers Arms
Britannia
Broad Leys

8 Wendover Road, Aylesbury, HP21 9LB
(01296) 399979
redcatpubcompany.com/pubs/buckinghamshir...


Large 17th century free house on the outskirts of town which is well renowned for its food, especially their very popular Aylesbury Duck, which is all prepared on the premises. Although food is very important, the well used bar area shows t...
Buckinghamshire Yeoman
Charter

2 Rimmington Way, Aylesbury, HP19 8AW
(01296) 336855
tabletable.co.uk/tabletable/our-pubs/buc...


Large family pub under Table Table ownership. Predominantly food orientated.
Cotton Wheel

Jackson Road, Aylesbury, HP19 9BF
(01296) 427567
hungryhorse.co.uk/pubs/cotton-wheel-ayle...


Hungry Horse estate pub with two bars, one of which caters for the sports orientated customers. Family friendly and home of the big plate.
Craft Yard
Dairy Maid

Dunsham Lane, Aylesbury, HP20 2ER
07498 544568
thedairymaidaylesbury.co.uk/


Pleasant comfortable pub after its refurbishment some three years ago. The circular bar is surrounded by the drinking areas. Has two pool tables. Part of The Hungry Horse chain, it offers huge dishes at low prices. Locally valued therefore...
Fever & Cirque

14 Kingsbury, Aylesbury, HP20 2HT
07436 288883
feverbars.co.uk/aylesbury


Open as a three room nightclub.
Gala Bingo

High Street, Aylesbury, HP20 1SE
(01296) 415242
galabingo.co.uk


Gala Bingo, Aylesbury
Green Man

32 Market Square, Aylesbury, HP20 1TW
(01296) 415064
thegreenman-aylesbury.co.uk


Reported closed early September 2018 Reopened as a temporary measure whilst the owner attempts to find a buyer. Live music a regular feature. One of the more cozy venues in Aylesbury. Locally valued therefore listed as an asset of communi...
Harrow

4 Cambridge Street, Aylesbury, HP20 1RS
(01296) 336243
theharrowaylesbury.co.uk


Large wooden floored pub with a good jukebox and a large TV screen. Live music often features in the evenings. Large courtyard area for al-fresco drinking in the Summer. Locally valued therefore listed as an asset of community value.
Hop Pole Inn
Horse & Jockey

Buckingham Road, Aylesbury, HP19 9QL
(01296) 423803
emberinns.co.uk/nationalsearch/southeast...


Large pub concentrating mainly on food but has an area dedicated to drinkers. 2 for 10 meals are very popular. Lots of trade due to the attached Premier Inn Hotel
Kennedy
King's Head

Market Square, Aylesbury, HP20 2RW
(01296) 718812
kingsheadaylesbury.co.uk/


A National Trust pub run by the Chiltern brewery for many years. It has the oldest courtyard inn in England complete with cobbles and with the converted stables occupying one side. The bar has up to four Chiltern ales of which two often cha...
Mendoza Cafe Bar

30 High Street, Town Centre, Aylesbury, HP20 1SF
(01296) 420167
mendoza-cafebar.co.uk


A modern shop refit has created this cafe by day, night club by night venue. Tends to cater for people over 21. A lively venue on weekend evenings.
Minions Bar

83 Walton Street, Aylesbury, HP21 7QX
(01296) 706710
minionsbar.uk


Small but trendy venue with an extensive cocktail menu and food ranging from wraps to pizzas. Has a reasonable selection of bottled beers.
Mirage Gentlemen's Club - Bar & Club

39a Buckingham Street, Aylesbury, HP20 2NQ
(01296) 435690
miragevenusclubs.co.uk/aylesbury


From their website: "Located in Aylesbury town centre Buckinghamshire, Mirage is the area's most exclusive and luxurious, social entertainment night spot." Operates as a Gentlemen's Club during the week but turns into a nightclub on weeke...
Miya
New Zealand
Old Millwrights Arms

83 Walton Road, Aylesbury, HP21 7SN
(01296) 488161
barrelandstone.co.uk/pub/old-millwrights...


Extensive menu including tapas and stone baked pizzas.
Plough

Tring Road, Aylesbury, HP20 1JH
(01296) 486941
sizzlingpubs.co.uk/theploughaylesbury


Beefeater pub with a seperate drinking area, rest is for eating. Brickwork and decor give it an old fashioned feel.
Railway Club
Rivets Sports & Social Club

Whitehead Way, Aylesbury, HP21 8AD
(01296) 424824
rivetsportsandsocialclub.co.uk


Description: Very spacious and well furnished club room with a bar selling two ales. Plenty of seating with two televisions. One covers part of the wall for major events including Music TV during quiter periods. Has darts competions some we...
Rockwood

32 Kingsbury, Aylesbury, HP20 2JE
(01296) 334885
therockwood.co.uk


A pub situated in the heart of Aylesbury's Old Town. The Rockwood is a modern pub in a building dating back to the 16th century.
Shoot Pool & Snooker
Snug

36 Market Square, Aylesbury, HP20 1TW
(01902) 376078
thesnugbar.co.uk/aylesbury/


After many reincarnations over the years it has now opened as The Snug. Like its sister pub in High Wycombe, also named The Snug, it tends to concentrate on cocktails and keg beers. Now serves one Real Ale.
Temple Street Wine Bar

7 Temple Street, Aylesbury, HP20 2RN
(01296) 337228
templestreetwinebar.co.uk


Formerly Carlos' Restaurant this bar has been refurbished to offer a balance between dining and drinking. Wood panelling on the walls and comfy furnishing give this place an elegant feel.
Victoria Club
Weavers

1 Park Street, Aylesbury, HP20 1BX
(01296) 482210
weaversaylesbury.co.uk/


Large community pub which divides into several areas on differing levels. Pool and darts as well as sports TV are popular here. Karaoke and live music events feature every week. Locally valued therefore listed as an asset of community val...
White Swan

3 Walton Street, Aylesbury, HP20 1TZ
(01296) 706510
twsay.co.uk


Surprisingly large live music venue and pub, situated in Aylesbury town centre. Lots of genres, spanning Rockabilly, Punk, Metal, Hip Hop and more! Live bands and Dj's almost every weekend. Busy weekend evenings. Access via stairs up from...